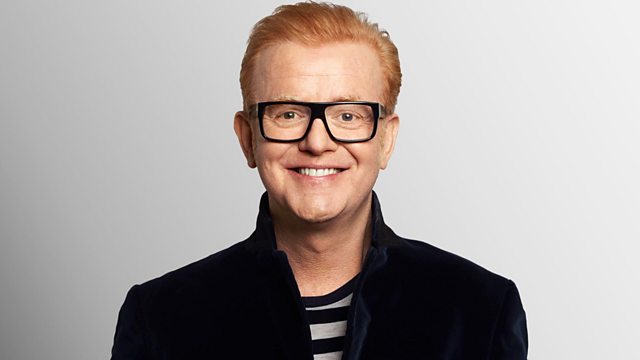 Dawn French, Jack Black, Nick Jonas, Robbie Williams and Paloma Faith
Actress and comedian Dawn French chats about her new book: Me. You. A Diary and how Richard Curtis had to convince her to play the Vicar of Dibley. Pop superstar Robbie Williams tells us about recording the last 13 years of his life for his new biography Reveal and Hollywood actors Jack Black and Nick Jonas join us to talk about starring in Jumanji: Welcome To the Jungle. Plus live music from Paloma Faith including songs from her new album The Architect and a cover of Mariah Carey's All I Want For Christmas is You starring Jack Black!
Last on
Pause for Thought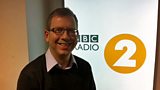 From Comedian & writer Paul Kerensa
What a roomful of proper superstars, front-and-centre 'let-me-entertain-ya's. I'm a bit more behind-the-scenesy: a writer in the wings – most recently for this year's Royal Variety Performance, with host Miranda Hart. I write her pratfalls – it's a very demanding job.
You toil over the words, but it's the visuals people take away: Not what you say, but what you do. Like Miranda, in her sitcom, wishing the ground could swallow her up… then falling into an open grave. She followed in Dawn's footsteps as Dibley's vicar, trying to impress a dashing hunk by splashing into a puddle, but landing neck-deep in a hole.
Comedy loves a fall: from Only Fools like Delboy leaning on the bar, to… well, the Jumanji trailer with four people falling into a jungle, two off a cliff, and one, Jonah-like, into a hippo's mouth…
However extreme life gets – and it rarely gets 'hippo'-extreme – comedy's great at reminding us, that those secret holes in the road surprise us – but we'll get out. In my life, I've been in pits, that turned out to be craters – and I emerged with a better view than I thought.
While I'm sounding cheesy, let's go full Christmas cheese. My favourite writer is Dickens, nicknamed "that great Christian writer". Few know that he retold the gospels, writing a book called 'The Life of Our Lord'. It's his masterwork 'A Christmas Carol' that shone a spotlight – or a candle (Edison was busy working on the spotlights) – on family, charity and poverty. Scrooge fell into a grave too, yet found hope and generosity could pull him out.
I'm in no way like Dickens (I don't think he wrote a single pratfall) – except that like him, I look to the life of Jesus: the holy family, a birth into poverty, and a man who lived generously, who knew, again, it's not just what you say, but what you do.
If Scrooge can get a second chance, if soggy vicars can get out of mega-puddles, if life's jungle is more like a game than we thought, if the world seems upside down, and if we can let love be our energy… then there's hope for all of us. Because as Tiny Tim observed: God bless us, every one.